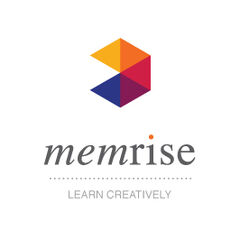 Bits and bobs about the company Memrise Ltd. on one page.
Memrise is a privately-held, online learning community that was founded in 2008 in Boston (citation needed) (launch: September 2010) and started out with a team of five (including the two founders).</span>
During the course of its existence, memrise saw two of the initial team leave but took on a dozen good new employees, with a focus on mobile development. Both the Android and iOS apps are available as of May 2013. 
Memrise won several tech and startup prizes and was covered in renown newspapers and online magazines as well as blogs.
The people behind memrise
Founders
Ed Cooke 
Greg Detre
Princeton Computational Neuroscience PhD
Python / Django expert
key people
Co-Founder & CEO -- chief executive officer
"A chief executive officer (CEO) is the highest-ranking corporate officer (executive) or administrator in charge of total management of an organization. An individual appointed as a CEO of a corporation, company, organization, or agency typically reports to the board of directors."

 

[1]
Co-Founder & CEO (2008-'11), CTO (2008 - '12) -- chief technology officer (left in xx.xx.2012) (citation needed)
"A chief technology officer or chief technical officer (CTO) is an executive-level position in a company or other entity whose occupant is focused on scientific and technological issues within an organization."

 

[2]
Content/Community & CFO -- chief financial officer
"The chief financial officer (CFO) or chief financial and operating officer (CFOO) is a corporate officer primarily responsible for managing the financial risks of the corporation."

 

[3]
Creative Director
Lead Developer.

(9/1/09) (has left August 2012) [4]
The team in addition to the initial five
Adam Johnson, Full-stack Dev
Tancredi Trugenberger, Creative Dev
Giovanni Lodi, iOS Engineer
Jason Chin, Mobile Developer
Jason Hobbs, Mobile Developer
Darren Smith, Product Lead
Jenny Duckett, Back-end Dev
Chris Nater, Web Developer
John Duffill, Executive Producer
Andrea Ambu. "Ninjeneer"(?)
according to [5] 
Funding
key fundings:
$5.1M in Series A funding (12/7/12) [F1]
$1.1M in Seed funding (2/16/12) [F2]
$60k in Seed funding (10/17/11) [F3]
$18k in Seed funding (3/1/11)
according to [6]
[F1]:

source [7] "A Series A round is the name typically given to a company's first significant round of venture funding in the Silicon Valley model of startup company formation. The name refers to the class of preferred stock sold to investors in exchange for their investment." [8] [F2]:

$1.1 mio seeding capital by
Matt Mullenweg's Audrey Capital, 
Zynga Boston head Nabeel Hyatt, 
former Facebook data head Jeff Hammerbacher, 
__
as reported on FEB 16th 2012 [9] [F3]:

seed funding
Ken Bauman [10]
Offices
Memrise Ltd (map)
30 Vyner Street
London, E2 9DQ, UK
map:
Ad blocker interference detected!
Wikia is a free-to-use site that makes money from advertising. We have a modified experience for viewers using ad blockers

Wikia is not accessible if you've made further modifications. Remove the custom ad blocker rule(s) and the page will load as expected.