New Tapping / Rearrange Test :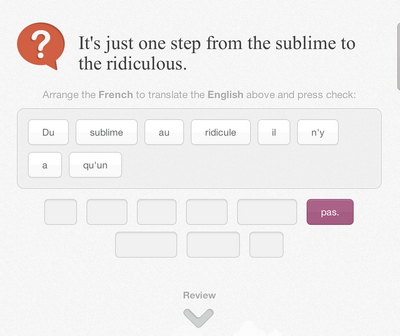 To Disable: 
1 - Go to Settings
2 - Go to Learning
3 - Click on Disable the tapping / 'rearrange the words' test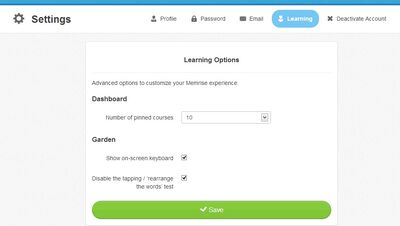 NOTE: at this time [2014-09-14] the Learning tab is no longer available under Settings, but now a similar Learning Preferences tab appears in the user's home page.
Sources
New Feature : Tapping Test New Feature : Learning Options http://www.memrise.com/settings/learning/
Ad blocker interference detected!
Wikia is a free-to-use site that makes money from advertising. We have a modified experience for viewers using ad blockers

Wikia is not accessible if you've made further modifications. Remove the custom ad blocker rule(s) and the page will load as expected.