Welcome to Memrise Users Wiki!
Welcome to Memrise Users Wiki (unofficial)! This is a collaborative wiki for everything related to Memrise. There are 282 articles and growing. Everyone can contribute! create or edit any article. We want to help Memrise Users and support suggestions to the Development team.

Featured Articles
Random Article
Memrise Addons & Scripts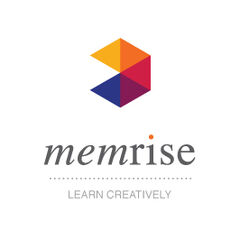 What are addons and Scripts?
Through the use of scripts and addons the looks and behaviour of web sites or the browser itself can be changed ("augmented browsing"). In order to run these user-generated scripts (Javascript), browsers require extensions (see below).
User Scripts
Forgive Accidental Typos thanks to raneksi
Forvo Pronunciation Integration (requires a Forvo API key); thanks to Queefmeister

Categories
Learning

Courses

Memrise

Other

Memrise News
News from Memrise
Loading RSS data...
Memrise Forums
  General Discussion

Loading RSS data...




  Course Ideas

Loading RSS data...

SubReddit

Loading RSS data...



Memrise Users Community
Wiki Chat
This is an on-wiki chat system that users may use to chat to fellow editors. The below box allows you to connect and also tells you who is online at the moment.
Join the Chat>
Blogs
Featured Video
ow to add Audio to a course with the wiki database ?
Community Poll
Are you a Memrise Premium user?
Quotation
Life is like playing a violin in public and learning the instrument as one goes on. - Samuel Butler

Helping Out
To write a new article, just enter the article title in the box below.
Memrise Users Forums
Loading RSS data...
Ad blocker interference detected!
Wikia is a free-to-use site that makes money from advertising. We have a modified experience for viewers using ad blockers

Wikia is not accessible if you've made further modifications. Remove the custom ad blocker rule(s) and the page will load as expected.