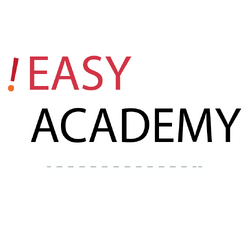 ! Easy Academy: Contact
! Easy Academy: Disclaimer
! Easy Academy and its volunteers, contributors make no warranty first that the course will meet your requirements or expectations; secondly that the course will be accurate or secure; and thirdly, that the results following from use of the course will be desirable.
Your Use of the course which is provided on an "AS-IS" and "as available" basis, is your sole responsibility, and is at your sole risk. ! Easy Academy and its volunteers, contributors expressly disclaim all warranty of any kind.
Medical consequences of using ! Easy Academy Courses: Memrise can be very addictive. Please be careful, responsible and reasonable if you think you are addicted: Do not neglect other activities.
More: Read Memrise Disclaimer of Warranty Section 14
Please Use the Ignore Function.
Course Guidelines: Please Be Respectful!
Course creators & contributors are volunteers and do their best.
Respect others wherever they come from.
Insults, harsh comments will not be tolerated and the course will be made private.
Please post messages in a polite way.
! Easy Academy: Mems Guidelines
Please don't create offensive Mems. Please find further information below.
! Easy Academy: Acknowledgment
Special thanks to Paris and France.
Special thanks to Course contributors, Mem creators, Course users, Memrise course authors, eunoia & the Memrise team
Ad blocker interference detected!
Wikia is a free-to-use site that makes money from advertising. We have a modified experience for viewers using ad blockers

Wikia is not accessible if you've made further modifications. Remove the custom ad blocker rule(s) and the page will load as expected.